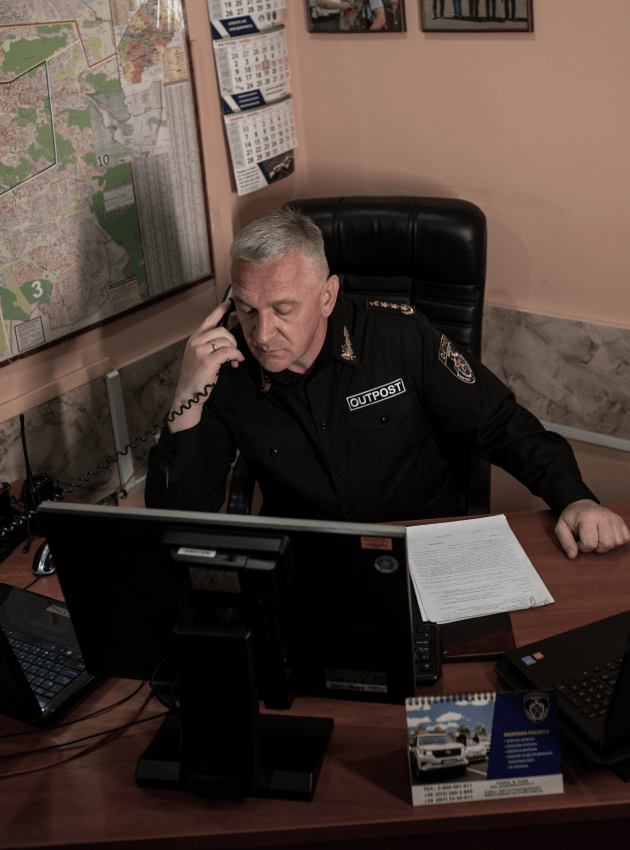 Centralized supervision panel protection – is one of the most convenient, modern and effective means of personal safety and protection of property.
SUPERVISION PANEL PROTECTION SERVICES:
Developing, designing, installation and engineering support of security, fire and alarm systems.
24/7 monitoring the situation.
24/7 operative group along Lviv, Drohobych, Truskavets, Striy, Borislav, Chervonograd, Mostyska.
Central supervisioning panel (CSP)Procedure of connecting to CSP
ADVANTAGES:
Cost is far more profitable than physical protection.
No need for continuous human presence.
Eliminate risks associated with the physical protection (damage of protected property)
High reliability of equipment used.
Instant reaction to a call from centralized supervision panel.
Professional operative group.
Providing the archive of events and, if necessary, the information regarding the object under protection.
We plan a significant expansion of the territory that would provide this service through the deployment of new operative group's posts in the suburbs of Lviv and other cities in Lviv region.
Nowadays in Europe material values are almost completely protected by technical equipments – the number of guards is less than 0,1%. We are developing the European model of security, and are convinced that in a short time protection will become increasingly technological. Protection by technical equipment and reaction to its signals by people – this is the principle of optimum safety, to which we aspire.
PRICE LIST
1
Equipping with modern multiguard systems
The price is negotiable, after research of object
2
Cost of protection of the object by technical means (monthly subscription fee)
from 250 UAH per month
3
Arrivals on 'panic' bottom signals
from 500-1000 UAH per month
4
Support for fire-alarm system
Free of charge
5
Technical support for multiguard system
100 – 400 UAH/month
*
The price of security services may vary depending on the complexity of the object, the number of posts, engineering and technical strengthening.
Trust security to professionals!