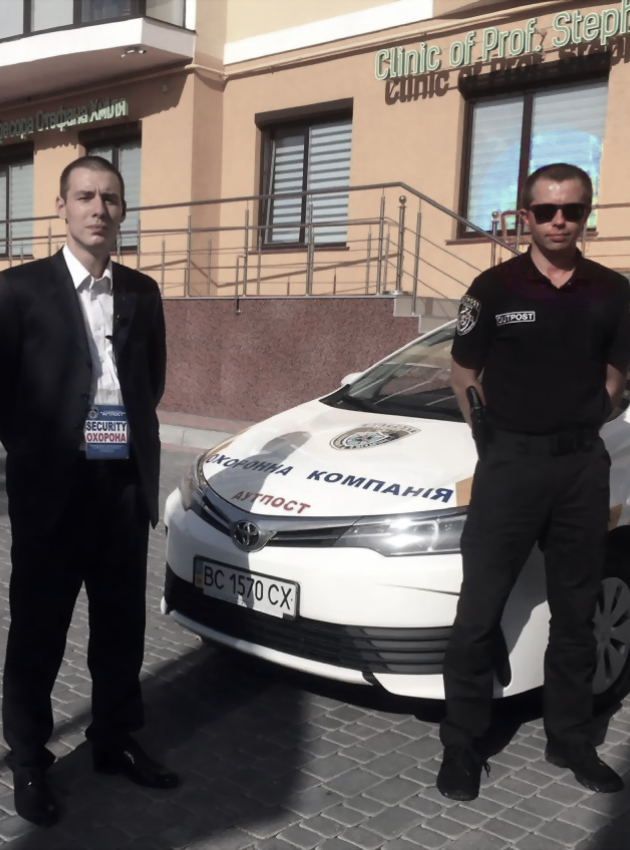 VIP BODYGUARD SERVICE IS REALIZED BY:
The employees who have special training preparation and passed competitive stuff selection;
The employees who have an operational bodyguard experience in special divisions of internal troops and Security Service of Ukraine.
VIP Bodyguard (both individual and tourist groups) is carried out by specially prepared OUTPOST employees who are capable to solve any safety problems independently, including in extreme situations.
Trust security to professionals!