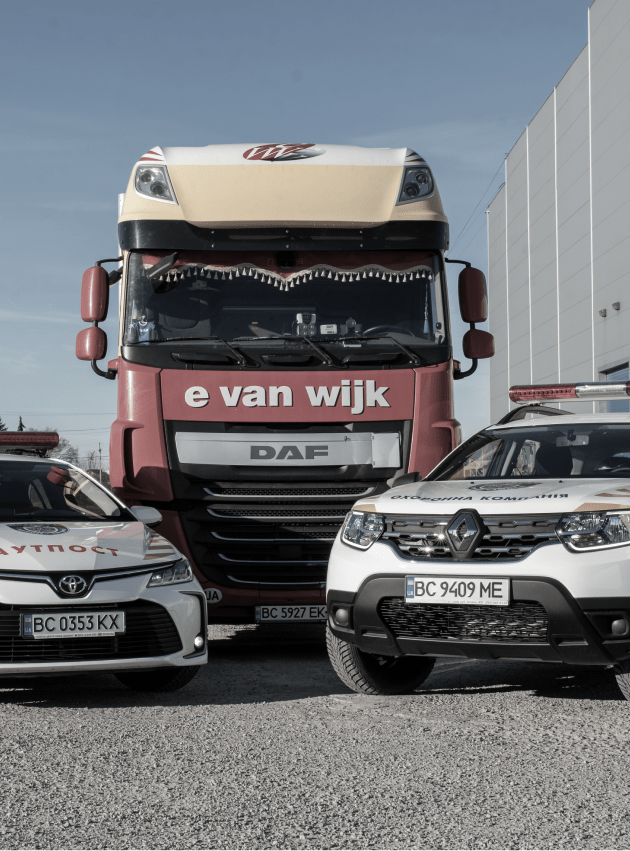 Nowadays the armed support of cargoes is the 3rd popular demand among security services.
Cargoes protection is absolutely necessary if the customer is interested in full volume and an excellent condition of delivering cargo.
We offer protection and support of cargoes transporting by various types of transport within Ukraine.
PROTECTION OF PROPERTY,SECURITIES, AND GOODS ON TERRITORY OF UKRAINE IS CARRIED OUT:
by securities who convoy cargoes directly in the same vehicle;

The company "Outpost" provides a specialized car with 2 guards. The car is subject to constant GPS movement control. The personnel of a separate escort unit is armed with traumatic service weapons, special means and personal protective equipment.
Trust security to professionals!