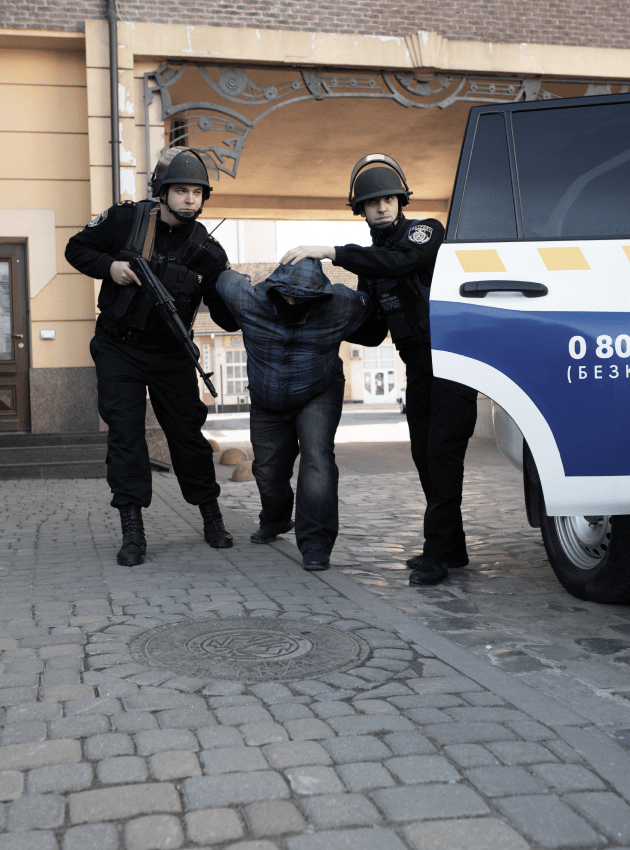 EMERGENCY ASSISTANCE INCLUDES:
Securing the client by calling the operative mobile group;
Ensuring security in conflict situations in a road accident;
Call of operational services;
Advising clients on security issues;
Legal assistance.
SAFETY IN CONFLICT SITUATIONS AT ROAD ACCIDENT
All of us are familiar with road accidents and most likely it does not cause positive emotions. We have developed road-accident-patrol specially to protect you from superfluous experiences connected with the car and road.
Now if you get to road accident and do not know what to do or the problem with other participant becomes ripe, you simple:
call us;
Specify to the operator your personal number (provided after signing the contract);
Specify the address of the accident;
Our special operative group arrives within several minutes and provides all necessary help.
The patrols work all over the Lviv, Truskavets, Drogobych, Stryj.
Trust security to professionals!