Central supervisioning panel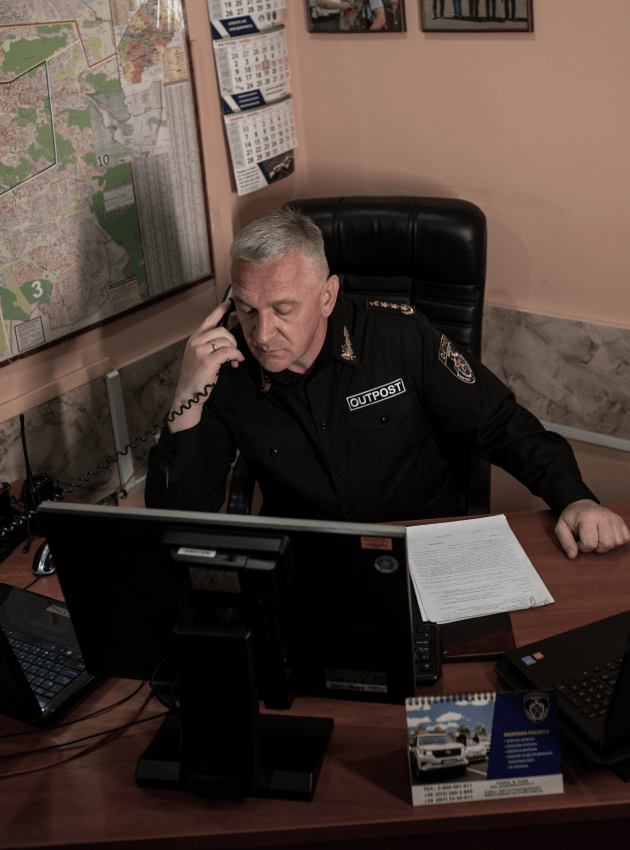 To ensure technical protection and respond to the operation of burglar and alarm alarms Security and Legal Company "OUTPOST" offers you security services using the most technological means that allow the protection of objects. This makes it easy for the customer to find out the status of the system, activate or disarm the object with a smartphone, and, if necessary, receive messages, photos or videos in the event of intrusion into the protected object.
As a result:
Steady monitoring of the telephone line in case of sabotage or damage
Automatic using the reserved channel case of accident or sabotage the main transmission line.
24/7 PROTECTION MONITORING IN LVIV INCLUDES:
Lviv
9 alarm groups on Renault Duster and Toyota Land Cruiser cars

armament: service weapon of traumatic action
Branches
one alarm group on Renault Logan cars

armament: service weapon of traumatic action
All cars of alarm groups are equipped with GPS system, special sound and signal devices, and also the service weapon of traumatic action.
OUTPOST production risk is insured for 2 million UAH and is growing every year.
THE SYSTEM OF OBJECT PROTECTION USING "GRYPHON":
Computer security system "Gryphon" is intended to protect premises, offices, industrial areas, etc. A feature of this system is steady monitoring of the object by two channels and representing the location and moving of illegal entry at the object:
The versatility of the system, which allows gradually increase security means.
Ability to log the state of security system over a given period (day, week, month, year) with the date, time and type of event that occurred on the object and in the central office.
The presence of coding, which is used to determine admission to the withdrawal of the protection of individual buildings certain category of employees in your company without breaking the alarm system as a whole.
Ability to work without external power source within 72 hours or on a 220 backup generator.
Monitoring of the fire alarm system.
POSSIBILITIES OF THE CONNECTION TO THE CENTRALIZED SUPERVISIONING PANEL: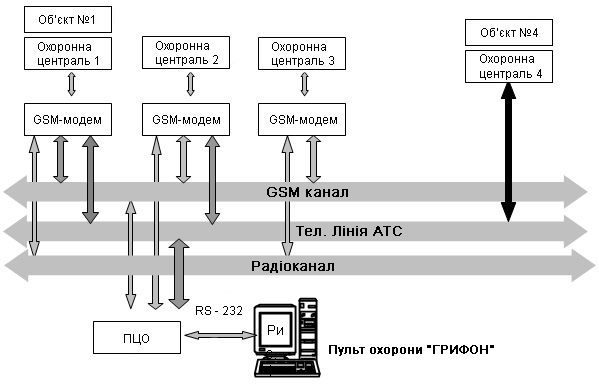 In addition, these systems can be used in a simplified way just for sending urgent messages that are automatically transferring via GSM-modem by pressing the "panic button" in case of danger. Operative group arrives at the object and take all necessary measures to prevent crime.
Maintenance and repair of this system is guaranteed.
The cost of centralized supervision panel security services and equipment depends on the required level of safety of the facility.
Trust security to professionals!